Based on Aron Ralston's book "Between a Rock and Hard Place". Leaving aside the point that someone who did something unimaginably stupid (tracking off into the back-country without telling anyone where he was going) now commands $30K + to give inspirational speeches, this is a very compelling true story about how Ralston was trapped in a narrow crevice with a large chock-stone rock pinning his hand against the side, for 5 days. He had no cell phone or personal locator, only a small amount of water, and a dull knife. He had not, as I pointed out, told anybody where he was going. [Note Ralston's not the only failure to cash in on his own stupidity. Click on the line to read about the commander of the Greeneville, who crashed into and sank a Japanese fishing vessel while essentially taking guests on a joy ride.]
As the world knows, Ralston eventually had to cut off his own arm to escape, and was rescued a few hours later by some Dutch hikers. Not much actually happens in the film, other than the obvious, but Boyle imbues the story with stylish flourishes, exploring Aron's memories and feelings as his predicament becomes progressively grim. It's well-filmed, at the exact location it happened.
I guess I missed the part where this is an "uplifting" paean to the human spirit– he made a stupid mistake and, like any sentient being, wanted very, very badly to survive, and that's what the movie shows us. How you morph this into the theme of a speech so that everyone rises and applauds at the end is a mystery to me. We're supposed to learn that we want to live. We're supposed to be incredibly pleased that he did something so stupid he had to pay for it with part of his arm. So when you are out there thinking that you just want to die, think of Aron Ralston, and be inspired by his example: you want to live.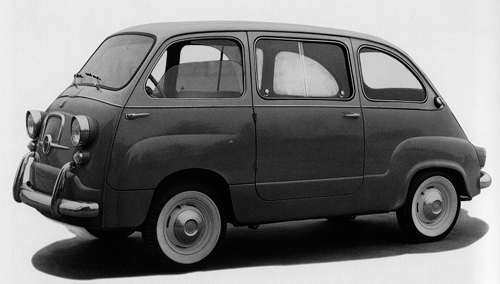 For my money, "Into the Wild", about a not dissimilar situation, has far greater insight into the issues involved, distilled, at one moment, (in the film) into the sadness of Hal Holbrook's face as he realizes that Chris McCandless is about to do something precisely that stupid. If you missed it– a far, far better film than "127 Hours"– "Into the Wild" is about a young man named Chris McCandless who was a bit of an adventurer (like Ralston) and a non-conformist (he gave away his college money to travel, penniless, around the country, hitch-hiking and camping out), who makes the reckless decision to try to survive on his own in the wilds of Alaska, hunting and fishing, and living off the land. The older adults around him can't really try to stop him, but they know just how crazy and foolish he is, and they still like him, and try to discourage him.
The difference is that "Into the Wild" offers some thoughts about the idea of just running off like that, taking large risks, without the slightest thought for the loved ones you are possibly leaving behind. "Into the Wild" raises the suggestion that there is something self-centered and willfully naïve about that attitude. We still admire McCandless, and the adults he met on the road certainly found him likable– but that was precisely why his fate was so poignant. It wasn't necessary. What was the upside to the risk?
---
In short: if you saw and admired "127 Hours", please, please get yourself a copy of "Into the Wild" (2007), and think a lot about the differences.  "Into the Wild" shows you what happened– like "127 Hours"– but it has a lot more wisdom to offer.
"127 Hours", like "Slumdog Millionaire", is a film that tries to give you the feeling that you've been through a bracing, intense, authentic experience, without having to actually have the authentic experience.
Which is not to say that watching an enlightening film enlightens anybody:  really awful discussion IMDB.
Why is there no name for this syndrome of young men who admire the courage, the grace, the beauty of self-immolation?  But we know about them.  That's where we get our killers from, whenever we need an army.
---
FYI the scene with the two girls at the idyllic pool in the cavern… yes, pure Hollywood. Didn't happen. But you probably didn't need to be told that, right?
In a film that is otherwise quite respectful of reality, I guess the producers couldn't resist. I'm not sure I blame them entirely.
They also couldn't resist going a little over the top at the end… you're desperate, damnit! You've been trapped for five days! You think of your dear mother! So you push yourself on and on but your body gives out and you collapse! You're delirious. Look delirious. More delirious!…
Or the audience won't get it.